Alberta mother writes bestseller after losing sons to murder-suicide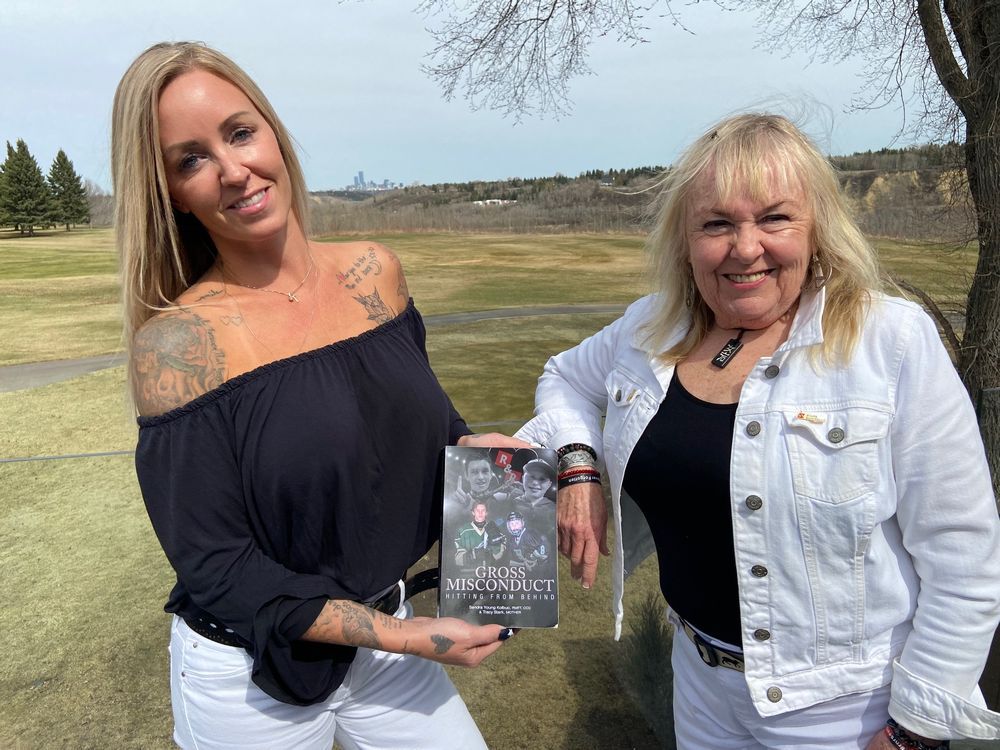 "Writing in therapy can be very therapeutic"
Content of the article
Tracy Stark wears a diamond ring on the fourth finger of her right hand, made from the ashes of her two murdered sons.
"I feel like I'm writing my book about my ex-husband Corry MacDougal taking the lives of our sons, Radek, 11, and Ryder, 13, gave me a voice and helped me heal," Stark said.
"I will always feel closer to my sons because I expressed my feelings in the book. But I will never forget my ex-husband Corry, who was 40, and my sons' biological father, who committed suicide. with a shotgun and then turned it on himself.
Early in the morning of Monday, December 16, 2016, when Tracy Stark and her husband Brent Stark discovered that Ryder and Radek were missing school and not answering the phone, they rushed to her ex-husband's house to investigate.
"All I could see from a window was Ryder lying there with his legs covered in blood. I screamed. Neighbors came running from their doors. Someone called the police and they arrived quickly and broke down the front door.
The bodies of Radek and the boys' father were quickly found. Police described the killings as "excruciating".
Tracy Stark, living in Whitecourt, mainly cared for her sons and gave them permission to stay with their father in Spruce Grove for a school year to play at a higher level of hockey.
Content of the article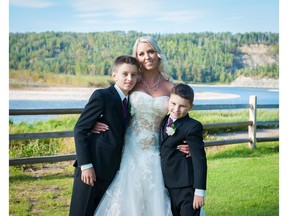 The distraught mother had started working with trauma therapist Sandra Young Kolbuc and suggested Kolbuc help her write a book.
"Writing in therapy can be very therapeutic," Young Kolbuc said. "It gave us the opportunity to look at some of the things Tracy was feeling.
"She was initially full of anger, full of rage and stuck in the grieving phase. I wanted to work with what was underneath. That led in 2019 to writing a book.
The book was called Gross Misconduct-Hitting from Behind: A Mother's Love Story. The book, Stark said, became a bestseller in 12 of Amazon's categories and is now ranked fourth overall.
In their book, Stark describes his departure MacDougal in 2007 when Ryder was four and Radek one, saying MacDougal had become "a very angry man". He called her rude names and wanted to be a dominating force in his sons' lives.
"Corry was the boss and things were always going to be his way," Stark wrote, later adding that MacDougal did not sign divorce papers and ignored court orders.
Stark also talks about younger son Radek recounting how their father took Ryder to Value Village and bought him a dress which he told him to wear to hockey practice. When asked to please take off his robe at hockey practice by his coach, Ryder said he couldn't because his father would be angry.
Content of the article
He also sat Ryder down and totally shaved his head.
Therapist Young Kolbuc says their book recounts Stark's days of utter devastation transitioning into more meaningful days honoring the lives of his sons.
As Stark strives to raise awareness of the need to change attitudes and social systems that she believes have failed in her family, she has also started the R&R Society of Canada.
"The original idea was to help families in Whitecourt who needed financial assistance to get their kids to play hockey," Stark said. "Now we support all sports and work against domestic violence across Canada. The boys would have wanted that.
To help you, go to www.rnrmemorialfund.com
Ramadan, a time of peace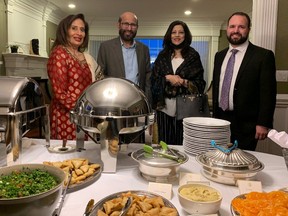 Alberta Lieutenant Governor Salma Lakhani graciously acknowledged a $42,000 donation to the Edmonton Food Bank by hosting a small Iftar party at her government residence Friday night.
Iftar is when Muslims break their fast at the end of Ramadan, a month-long celebration in which they consume nothing from sunrise to sunset.
"Ramadan is a very special time in the Islamic calendar, a time of spiritual discipline and experience of faith," Lakhani told his guests.
"It is a time of peace, renewal of faith and practice of charity, brotherhood and appreciation of family and community."
Yasmeen Nizam, vice-president of the Muslim Communities Council of Edmonton, presented the check to Shawn Parchoma of the food bank.
"Our Dawn to Dusk initiative was meant to help the wider Edmonton community by helping the food bank at a time when scores of Edmontonians had lost their jobs and couldn't afford basic food," Lakhani said.
During Ramadan of the first year of the global pandemic, $8,500 was collected. The following year, the initiative raised $22,000 and this year over $42,000 was donated.
"The food bank has the capacity to buy up to $4 worth of food for every dollar, so potentially this year's donation could buy up to $168,000 worth of food for the underprivileged," Nizam said.