Can you find heaven in a London boutique? asks the vicar of Wiltshire turned author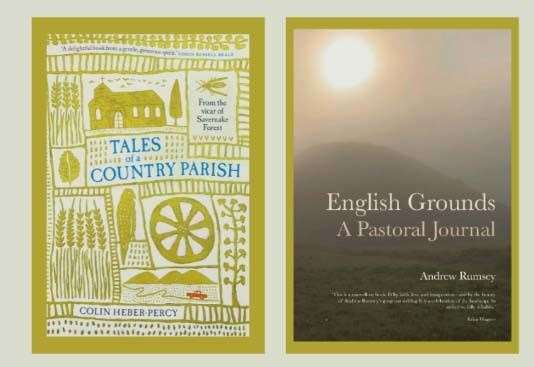 HUNGERFORD Bookshop hosted a lecture, Q&A and book signing at Croft Hall, with Vicar of Savernake Colin Heber-Percy and Bishop of Ramsbury Andrew Rumsey discussing their books Tales of a Country Parish and English Grounds: A Pastoral Journal.
The event, next Wednesday (February 23), begins at 7:30 p.m. Tickets cost £10, including a glass of wine.
Visit www.hungerfordbookshop.co.uk
About the Books: Colin Heber-Percy's thought-provoking and invigorating book, Tales of a Country Parish, draws on a kaleidoscopic knowledge of nature, philosophy, poetry and music, and religious writings , and intertwines them with amusing and touching vignettes of his Wiltshire parish. As he follows the changing seasons, the author moves from what seems small and mundane to pondering life's big questions – can you find heaven in a London shop, why isn't the Bible like the rules of the road, what the hell are we all doing here? – while gently offering wisdom and sustenance for all, regardless of faith and belief.
Tales from a Country Parish and an English Field: A Pastoral Diary. In this journal of short lyrical reflections, Andrew Rumsey takes us on an exploration of faith, place and identity. Focusing on the author's home in Wiltshire as he comes to assume an ancient role in trying times, English Grounds is both an affirmation and a critique of that country's Christian heritage. Together the essays challenge us to think more deeply about the place of the Church in the consciousness of the English and the place of England in the consciousness of the Church.
---
---