Council accused of 'greenwashing and rhetoric' on climate emergency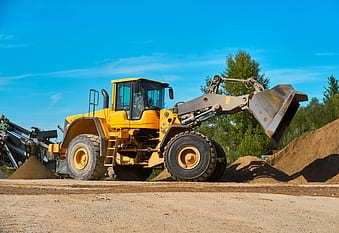 The West Berkshire Council has been accused of greenwashing and rhetoric about the climate emergency.
About 10,000 homes are expected to be built in West Berkshire over the next decade.
But a shadowy committee looking to dig new sand and gravel quarries to supply building materials said West Berkshire Council was only paying lip service to its own climate emergency.
The district says it is to produce 1.63 million tonnes of construction aggregate over the next 25 years and has set up two sites – one at Chieveley and one at Tidney Bed, west of Theale – to deliver it.
But the movements of heavy goods vehicles had not been factored into the council's considerations when deciding which sites to allocate to mining.
"It's rhetoric and greenwash," local resident Paul Machin said at the Proposed Local Minerals and Waste Plan public hearing reviewing the plan.
"The point on climate change is that corrective action is imperative. Nothing in the cornerstone of this plan raises anything about climate change.
"Given that heavy truck movements are the primary for C02 emissions, I was expecting to see something."
The meeting heard multiple accusations that the council was trying to circumvent its climate emergency declaration by attempting to push the issue of emissions into the planning rather than the strategy phase, and adapting policy documents on the fly.
"It's a dereliction of duty and care," Charlie Hopkins said. "Just for illustration, if you go to the sustainability rating, taking the Tidney Bed site as an example, there are no carbon emissions or climate change issues listed or rated by the board.
"You would think that the priority the government has given to reducing carbon emissions, we have no assessment of the carbon footprint of any of the sites identified by WBC. We have no idea how different sites compare in terms of carbon emissions or proximity to markets. »
Another member of the public, Stephen Bullock, told the inquest: 'It seems unbelievable that it's 2022 that the council can say climate change is too difficult, we haven't done any work. This is not the standard you would expect the board to operate to.
The council maintained that climate change had been taken into account for each site.
---
---