Disturbing rhetoric around Ukraine and Russia | Editorials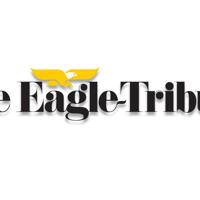 It is hard not to be worried about the situation in Ukraine, especially since the rhetoric – from both sides – seems to be increasing tensions between Russia and its allies and the United States and its allies more and more every day.
On Friday, Secretary of Defense Lloyd Austin and Army Gen. Mark Milley, chairman of the Joint Chiefs of Staff, held a press conference to discuss the standoff. It should have been rated V – for violent and frightening language.
"War is not inevitable," Milley said. But, he added, "given the type of forces deployed…if it were unleashed against Ukraine, it would be significant, very significant, and it would result in a significant number of casualties."
He said the impact on civilian populations living in Ukraine – a country of 14 million people – would be "horrific".
The pair – looking like twin harbingers of doom – calmly discussed how Russia amassed an arsenal of deadly weapons and more than 100,000 troops along the Ukrainian border.
Austin noted, "While we don't believe President Putin has made the final decision to use these forces against Ukraine, he clearly now has that capability."
Putin and Russian officials say these troops and military equipment are simply there for military exercises that were planned months ago. These exercises happen to have to take place simultaneously with a winter period when the ground freezes, which makes it easier to maneuver large vehicles – a fact mentioned by Milley during the press conference on Friday.
Putin criticizes the United States and its allies for having exacerbated the tension, but when they ask him, diplomatically of course, to back down, he responds with his own demands: Ukraine cannot join NATO. and the United States must withdraw some of its military installations from former Soviet bloc countries in Eastern Europe. Biden has already said he won't do any of these things. Putin claims he is cornered and must build troops along the Ukrainian border to repel an invasion – propaganda he sells to his own people through state media.
If the only thing Putin was doing was massing troops around Ukraine, that would be bad enough. But it does more than that. Russia also has troops and equipment in Belarus, northern Ukraine, and more troops in other border countries around Ukraine, including Crimea, the country "annexed" by Russia in 2014.
Russia seems to be deploying its military might in all sorts of places these days. Last week, Russia held joint naval exercises with China and Iran in the Indian Ocean. It also organizes naval exercises off the coast of Ireland in early February.
Russia and China seem to be getting quite friendly these days in other ways. When the United States wanted to impose NATO sanctions on some people for helping North Korea launch ballistic missiles in recent weeks, Russia and China stepped in and delayed the measure. It turns out that the people helping North Korea have ties to Russia or China.
There are also economic considerations in all of this. Germany gets much of its natural gas from Russia, so that country must be careful in its condemnation of Putin lest the tap be turned off and wreak havoc.
Friday's press conference seemed unusual in that the country's top military officials painted a grim but realistic picture of what war in Ukraine might look like. Indeed, that would be scary. Ukraine's president is upset that US officials are talking so much about war – which he says makes it even more likely. It may be true.
Meanwhile, some viewers may see the words coming from both sides as empty rhetoric or propaganda for political purposes. This may also be true.
But one thing seems certain: what happens in the coming weeks will test our Commander-in-Chief's mettle in ways it has never been tested before. Mitch McConnell is nothing compared to the thugs on the international scene. Let's hope our 46th president is up to the task.