PDSS returns in person March 21 with Dr. Lisa A. Flores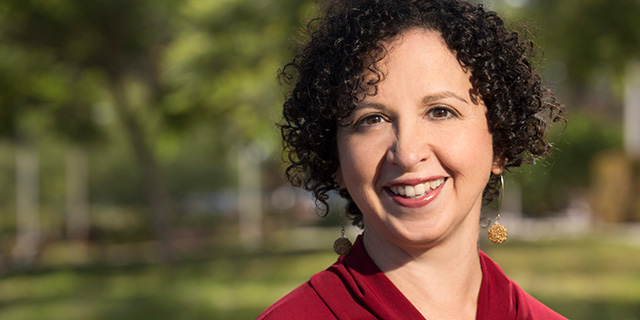 The President's Distinguished Speaker Series (PDSS) at Wabash College is pleased to present Dr. Lisa A. Flores at 7:30 p.m. on Monday, March 21 in the Fine Arts Center's Salter Concert Hall.
The presentation, "Towards a more equitable, inclusive and diverse institution: our daily work", is open to the public. Tickets are free and can be reserved at the ticket office of the Palais des Beaux-Arts.
Flores is a professor in the Department of Communication and Associate Dean for Diversity, Equity, and Inclusion in the College of Media, Communication, and Information at the University of Colorado.
Her research and teaching interests are in rhetoric, critical race studies, and gender/queer studies. Flores' current work explores the spatiotemporalities of the rhetorical fabrication of race, asking how we view the simultaneity of mobility, confinement, space and temporality.
Flores is the recipient of numerous awards, including three book awards for "Deportable and Disposable: Public Rhetoric and the Making of Mexican 'Illegality'" (Penn State UP, 2020), the Douglas W. Ehninger Distinguished Rhetorical Scholar Award and the first IDEA Award from the National Communication Association. Her new project, "Static Mobilities: Race, Gender, Sexuality and Containment," examines what it means to think about race at the intersections of mobility and stationaryness.
An advocate for service, Flores is co-chair of the CU Boulder IDEA board, past president of the Western States Communication Association and the Organization for Research on Women and Communication, and a current board member of the Rhetoric Society of America. and the executive committee of the National Communication Association.
The President's Distinguished Speaker Series was created in 2017 through the generosity of donors to the Giant Steps Campaign, the largest comprehensive campaign in Wabash College's history.
NOTE: In accordance with the College's COVID-19 mitigation strategies, face masks are required during the event.