Sovereignty is a burning issue as Republicans face off in a congressional district mostly on tribal land | New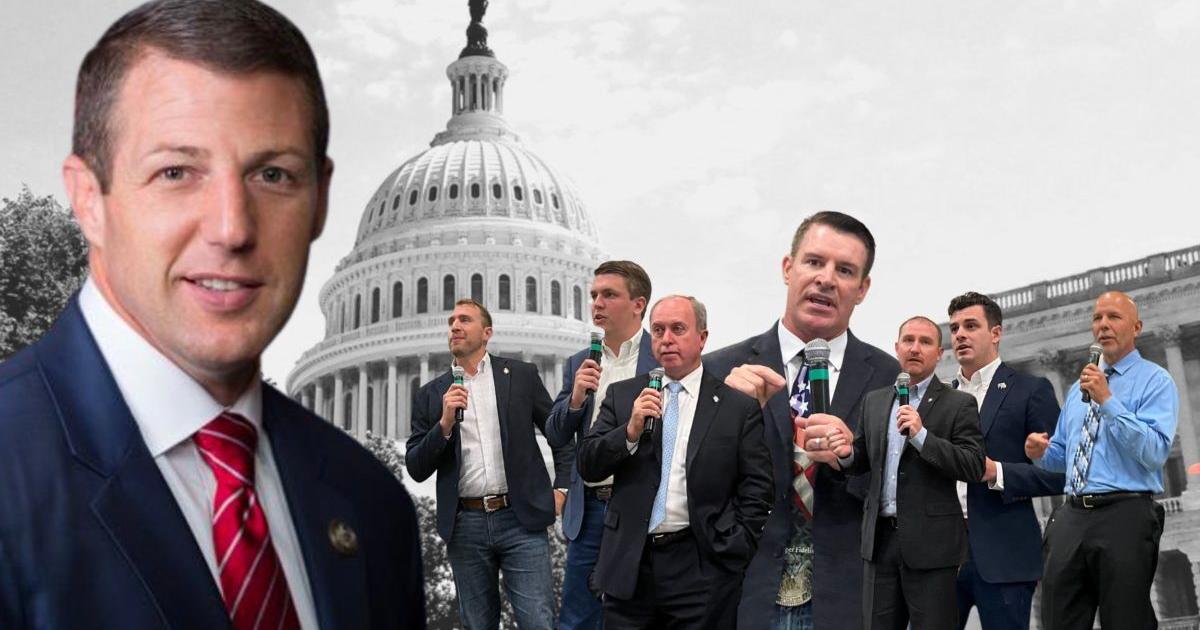 With 13 Republicans vying for an open seat in Congress that covers mostly Indigenous lands, some District 2 candidates say they support additional federal funding for tribal law enforcement, while others are calling for the dismantling of reservations.
Whoever wins the seat will represent the tribes of Oklahoma in Congress and will be expected to work closely with tribal governments. The relationship is more critical than ever after the US Supreme Court's 2020 McGirt decision, which reduced the state's power to prosecute many serious crimes on Oklahoma's tribal lands.
Current District 2 Congressman Markwayne Mullin, who is Cherokee, supported tribal sovereignty. In January, he joined three other members of the Oklahoma delegation to petition the House Appropriations Committee for $308 million in funding to help tribes enforce the law and prosecute crimes after the court ruling. .
Mullin said at an Oklahoma Press Association event earlier this month that he believes Oklahoma should respect tribal sovereignty, but continued infighting between the state government and the tribes had led to neglect of McGirt's real problems.
"At the end of the day, in my district, everyone loses because the state is not able to talk to the tribes," he said.
Some candidates to replace Mullin also say they support tribal sovereignty, while others have called for reversing the McGirt decision and dismantling Indian reservations.
The Frontier sent a list of questions about the McGirt decision to each of the 13 Republican candidates running, but only six responded. The Frontier also reached out to the Five Tribes Intertribal Council and the Quapaw Nation for comment, but did not get a response.
On Thursday, Cherokee Nation Senior Chief Chuck Hoskin Jr. said in an interview with the Cherokee Phoenix that it was "a concern" if the candidates weren't talking about protecting tribal sovereignty and it was "a plus great concern" if they objected.
Last March, the Intertribal Council issued a statement saying that any "candidate who seeks to restrict our rights and lift our reservations" after the Supreme Court reaffirmed their existence "does not deserve to represent our state."
While some candidates share Mullin's beliefs regarding the McGirt decision, others have taken a tough stance against the tribes, fiercely opposing tribal sovereignty, and believe McGirt was poorly chosen.
John Bennett, the former Oklahoma Republican Party chairman who is currently running for District 2, in April called on Congress to "disband" the tribes and said it would be one of his top priorities. he was elected.
"Casino bosses and corrupt tribal governments are the ones who benefit from the McGirt decision," Bennett said in a video posted to his YouTube. "Tribal and non-tribal members are the ones that are actually left to dry out."
Wes Nofire, a Cherokee Nation Council member running for the District 2 seat, said he doesn't believe the continued funding of federal law enforcement in eastern Oklahoma is a " long-term solution".
"We need to bring the tribes and the state back to the negotiating table to find that solution," he said. "Oklahomans should be watching Oklahomans, not Feds. I believe there is a way forward.
During a debate in McAlester on Monday, Nofire called the Cherokee Nation a "liberal administration" and said the McGirt decision had weakened the state's ability to enforce tribal land laws, including a near-ban total abortion. Governor Kevin Stitt signed in May. .
"The state is trying to take steps to continue a pro-life agenda, which I'm very proud of," Nofire said. "However, the McGirt decision would create a criminal sanctuary by allowing abortion clinics to be set up right here now on the rest of the Indian reservation."
In late May, Nofire said in a radio interview that he had the ability to go to Congress and "deal with what I think is the biggest threat to Oklahomans today, and that's the McGirt decision. ".
Republican candidate Johnny Teehee, who is chief of police in Muskogee and a citizen of the Cherokee Nation, said he is a "firm believer" in tribal sovereignty.
"It's the law of the land and it was a promise made during my ancestors' forced migration to Oklahoma," he said.
Teehee said he plans to continue the work of Oklahoma's current congressional delegation and "demand more resources for law enforcement in Oklahoma" and also advocate for "resources to help those who are victims of these crimes".
Guy Barker, secretary-treasurer of the Quapaw Nation running for District 2, describes himself as "shamelessly pro-sovereignty" but also "pro-public safety and pro-tough on crime."
"I support increased federal funding for all law enforcement, the US Attorney's Office, and police or tribal prosecutors," Barker said.
State Rep. Avery Frix, R-Muskogee, who is also running for the open seat in Congress, is a citizen of the Choctaw Nation and said he thinks "tribal sovereignty is good for Oklahoma."
If elected, Frix plans to join other members of the Oklahoma delegation in supporting more federal funding to "support an increase in federal law enforcement and judges in eastern Oklahoma." ".
"I absolutely believe we can come together and find a great solution," Frix said. "In Oklahoma, it's not 'us versus them.' Native Americans and non-Native Americans are all Oklahomans. … We have to get back to the table. As a congressman – and a Native American – I will work hard to find solutions that improve the lives of people in eastern Oklahoman.
State Rep. Dustin Roberts, R-Durant, is also running for the open seat in Congress and said he believes the U.S. Supreme Court made the "right" decision when it ruled that the Congress "had never removed Oklahoma's reservation status" and that because of this "our state's leaders must work with the tribes as we have since statehood.
Candidate state senator Marty Quinn, R-Claremore, was vague in his responses to The Frontier. Quinn said he has "faith in both tribal and non-tribal people" and believes "there is still room for both sides to sit down and come to an agreement that is useful".
"If I get the chance to go to DC, those are going to be things that I want to make sure we address to have the best possible situation for all citizens," Quinn said.
Josh Brecheen, Chris Schiller, Clint Johnson, Rhonda Hopkins, David Derby and Pamela Gordon did not respond to requests for comment.