Treasurer Josh Frydenberg's rhetoric may not match reality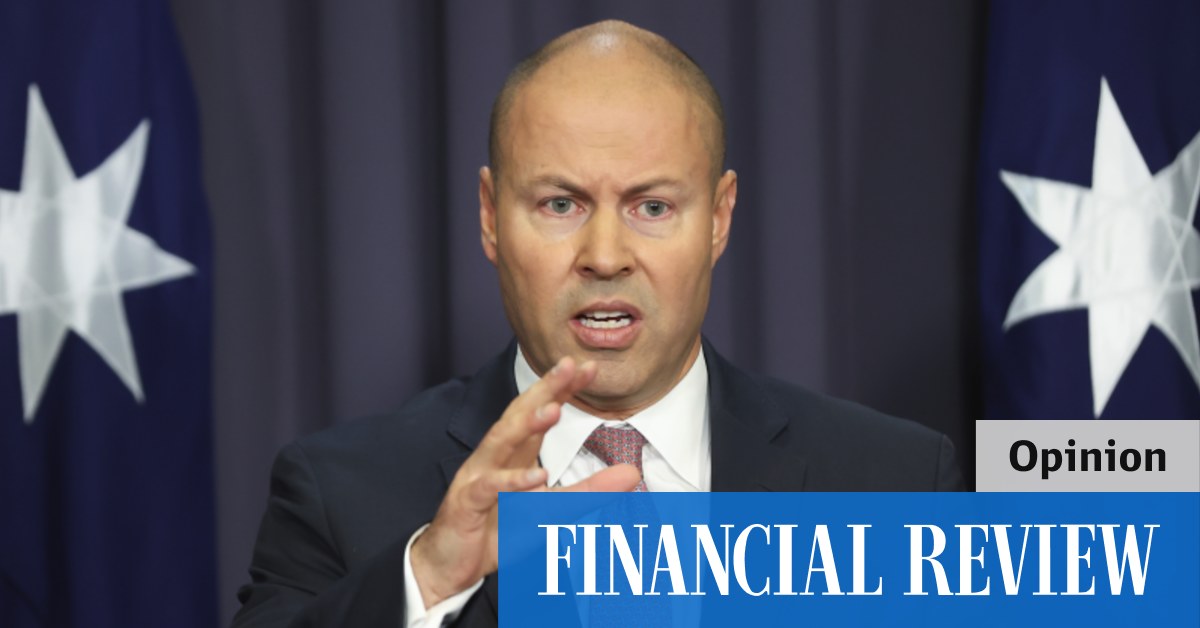 There are headwinds.
Input costs are rising and gasoline prices are skyrocketing. This not only affects businesses, but every Australian household.
But as Chief Budget Economist Chris Richardson said in his latest Fiscal Monitor: "We're in a fiscal hole, so let's stop digging."
No, the time is not for austerity, but for moderation.
Dumping billions of dollars on vote buying, cost of living payments and fuel excise cuts, plus billions more to appease nationals, is not that.
The fact that much of the money is "unique" is beside the point. It will be paid for with the national credit card and will attract interest payments (higher than expected, at least if the markets are right) for years to come.
Conventional wisdom suggests that when you're facing cumulative deficits of $250 billion over the next four years, a booming economy and rising inflation, now is not the time to hand out $250 worth of cost of living payments.
Economics is clearly taking precedence over politics. This is evident from the number of cohorts that keep being added to the list of beneficiaries.
Labor has signaled it could spend even more; even if his argument is that the quality of spending will be better.
Whoever wins the federal election in May will face 15 years of deficits and the need to find savings of $40 billion a year in the years to come; although neither side seems very keen on talking about serious budget repair.
Then there is business.
Part of the reason the cost of living is at the center of political debate right now is that real wages are falling. Still, the ACCI has warned that companies want productivity growth before they see wages rise to around 3%, which the RBA has said it wants.
But productivity does not come from nothing, and investments to improve productivity have steadily declined over the past decade despite various government programs aimed at reversing this trajectory.
Yet when asked if companies should do more to invest and boost productivity, ACCI Director General Andrew McKellar asked more of the federal coffers: more tax breaks and more Corporation tax.
Indeed, when the government announced a three-month, $365 million extension to the learning support program on Sunday, bringing the total cost to $5.5 billion, ACCI said it should have been more.
Businesses have handled the pandemic quite well, much helped by tens of billions of dollars in taxpayer support, and despite the deepest recession on record, insolvencies have plummeted and business creation has remained strong.
That's not to say there haven't been losers.
But if businesses want a private sector-led recovery, let it be just that, not a taxpayer-subsidized recovery. Let the reality match the rhetoric.
The same goes for the budget.